Jaipur is also called pink city of Rajasthan and the capital and the largest city of the Indian state of Rajasthan in Northern India and we have given Top School name Of Jaipur With Admission Details and fees structure of 2021-2022.
Top CBSE School Of Jaipur - Heritage Public School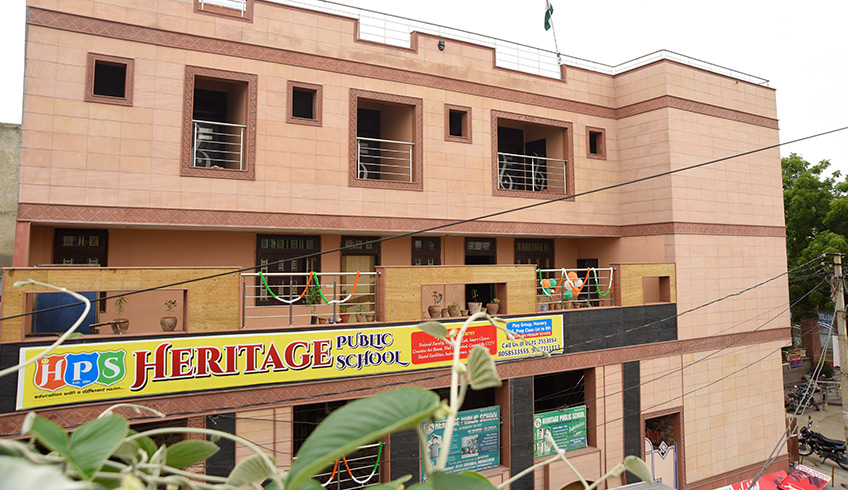 At Heritage public School ,HPS Jaipur lay a strong emphasis basic skills and aim to tap and cater to individual needs of a student as we believe in the intrinsic uniqueness of each child as far as learning abilities and talents are concerned.
Heritage public School is one among the top and award-winning CBSE school in Jaipur and known for its academic excellence. Our students have been the top performers in the CBSE and other competitive exams in nous teacher of teaching.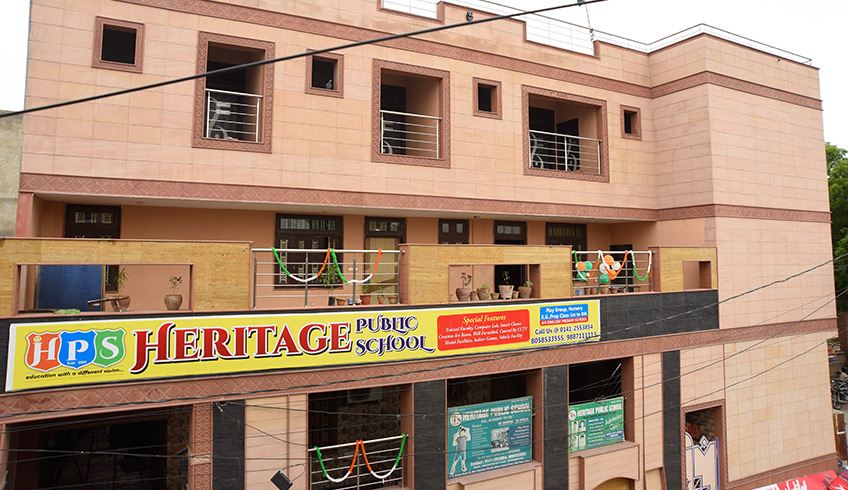 Admission Process of Heritage Public School
1. Age category
Age Criteria for nursery and other classes for the year 2021-2022
| Class | Age | Physically Challenged | Mentally Challenged |
| --- | --- | --- | --- |
| Nursery | 3-4 years | Less than 5 years | Less than 5 years |
| Kindergarten | 4-5 years | Less than 6 years | Less than 6 years |
| Grade 1 | 5-6 years | Less than 7 years | Less than 7 years |
2. Entrance Exam
We are giving here details about various school admission tests in jaipur through which your child can grow his /her career with the best school(Heritage public school).As we know that children and young people spend the best part of their time in school, therefore, a most place for shaping general well-being, including its social, physical, emotional and behavior aspects. The student's health and well-being things to their ability to benefit from good quality teaching and to achieve their full academic potential. So, here we are providing you Jaipur Best School Admission Tests for making your children's career.
The aspirant can take participate in these examinations and can be eligible for admissions. All admission tests will be of different standards such as 1st, 2nd, 3rd…. 8thth. We are giving here the details of each school admission test, so you can follow the complete details which are given below in this article. We assure you that a student will get the complete information such as eligibility, application form, application fee, syllabus, schools etc. For more information about the desired test, you can click on details button in the given table
Facilities that Heritage Public School Provide:-
Multi-Purpose Hall
Art&craft Room
Maths Lab
Wonderland
Digital Classrooms
Students Creativity Corner
Computer Labs
Library
Student Counselling
First and Centre
Extra Curricular Activities
Security and Safety
Sports and Games
Transport
Dance Room
Music Room
Seminar Hall
Frequently Asked Question
Follow Heritage Public School for More Updates
Read More From here.....About Heritage Public School